Ok, here's my first ever review of a digital scrapbook kit.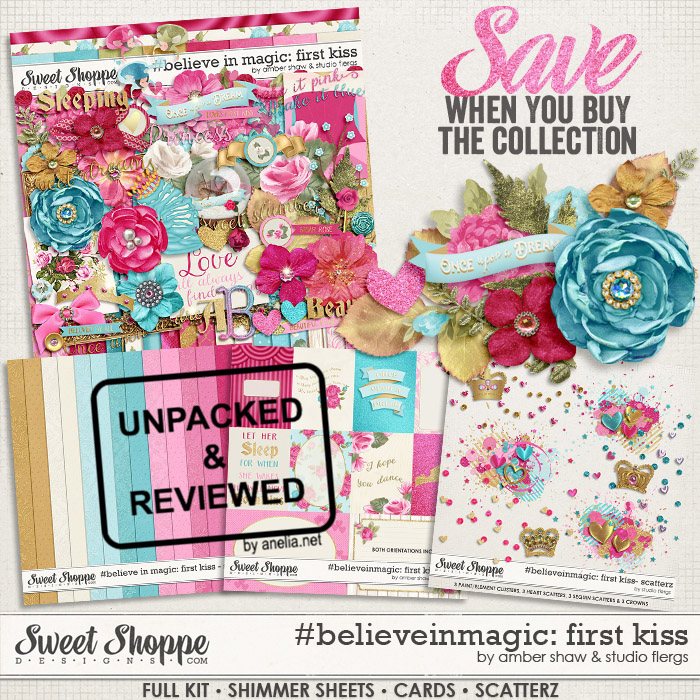 When it comes to the Believe in Magic (BIM) digital scrapbook collections by Amber and Flergs I'm really fascinated. The theme, the colors, the elements — everything on the preview makes me want to HAVE it!
I try to purchase the BIM collections (not the kit only) whenever I can. I think
First Kiss
was one of my first Believe in Magic (BIM) purchases.
Let's see what's inside this digital scrapbook beauty…
Continue reading "Reviewing…#believeinmagic: First Kiss Collection by Amber Shaw & Studio Flergs"