With the last year's release of Star Wars The Force Awakens the galaxy theme was all around us. Kids and adults were going crazy about it! I guess it was one of the most popular party themes as well. That's why my nephews' last birthday was also Star Wars themed. I took some nice photos which I had to scrap.
When Amber and Flergs released their #believeinmagic: Galaxy Wars by Amber Shaw & Studio Flergs I knew I'd buy it! That time I decided to buy the kit + alpha pack (not the whole collection) because I knew I'd use the kit for the birthday photos only.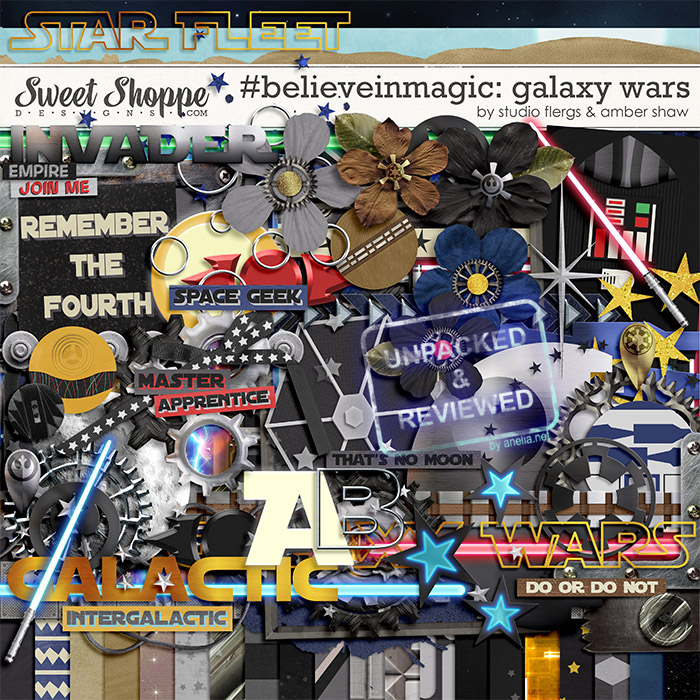 Let's see what's inside…

PAPERS
total: 30 (20 patterned + 10 solids)
To be honest, I found it difficult to work with most of those papers. I really liked the starry ones though. The solids are also nice. The more abstract patterns, however, could work great for layering paper pieces if you're into templates or just like to use cut out shapes.
ELEMENTS
Total: 75 elements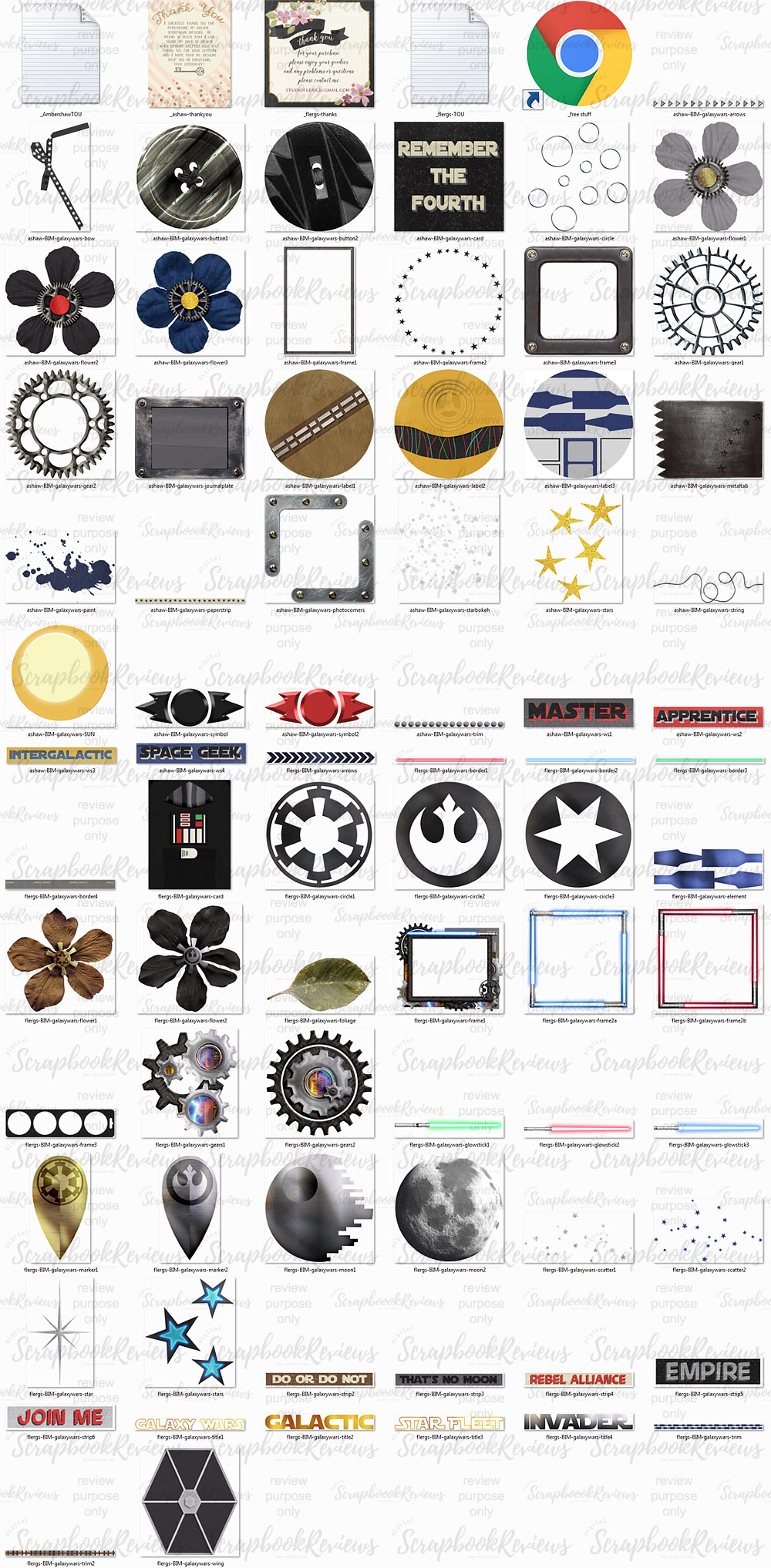 As you can see, there's a variety of themed elements like the light sabres.
I admit the light sabre frames are totally AWESOME!!! When I saw them I instantly knew they'd look great on my pages. There's also that super cool Darth Vader journal card which I absolutely love. If you're a pocket scrapper I'm sure this will look stunning on your page. I really appricate the word strips with the appropriate fonts and colors, they're so easy to use and look great. The star scatters are also nice. Even without the whole collection, I was able to scrap beautiful themed pages with this kit.
The kit comes with two alphas but I just wanted to have the whole package for variety.
ALPHA PACK
Total: 7 alphas (+2 others included in the kit)

As you can see, the alphas are stunning but keep in mind they contain UPPER case only. Some of them also have number from 0 to 9. I really love having all those variations because I can match them to my choice of background – be it light or dark.
CONCLUSION
Was I satisfied with my purchase? Yes, I could say I was. Probably should have purchased the whole collection because of the scatters!
Why did I purchase it? To scrap my nephews' Star Wars themed birthday party photos.
Do I recommend it? If you have Star Wars related photos, please do! Otherwise, I'm not sure you'd find this suitable for scrapping non-themed photos.
Here's a page I've created with #believeinmagic: Galaxy Wars by Amber Shaw & Studio Flergs + the alpha pack: